Collaboration & Partnerships
Inspire.Engage.Connect
Have you ever been confronted with setting up collaborations and writing proposals for innovation projects at your company or research institute ? Did you ever had work with teams from other companies, research institutes, social profit organisations? 

I'm sure you have.

Then you certainly know that creating successful partnerships it not trivial. Many partnerships start off as interesting project consortia but fail along the way.

Although all innovators know that FAIL is in fact the First Attempt in Learning, it is very tedious, time consuming, expensive and even demotivating if you need to fail often to finally learn how it should be done.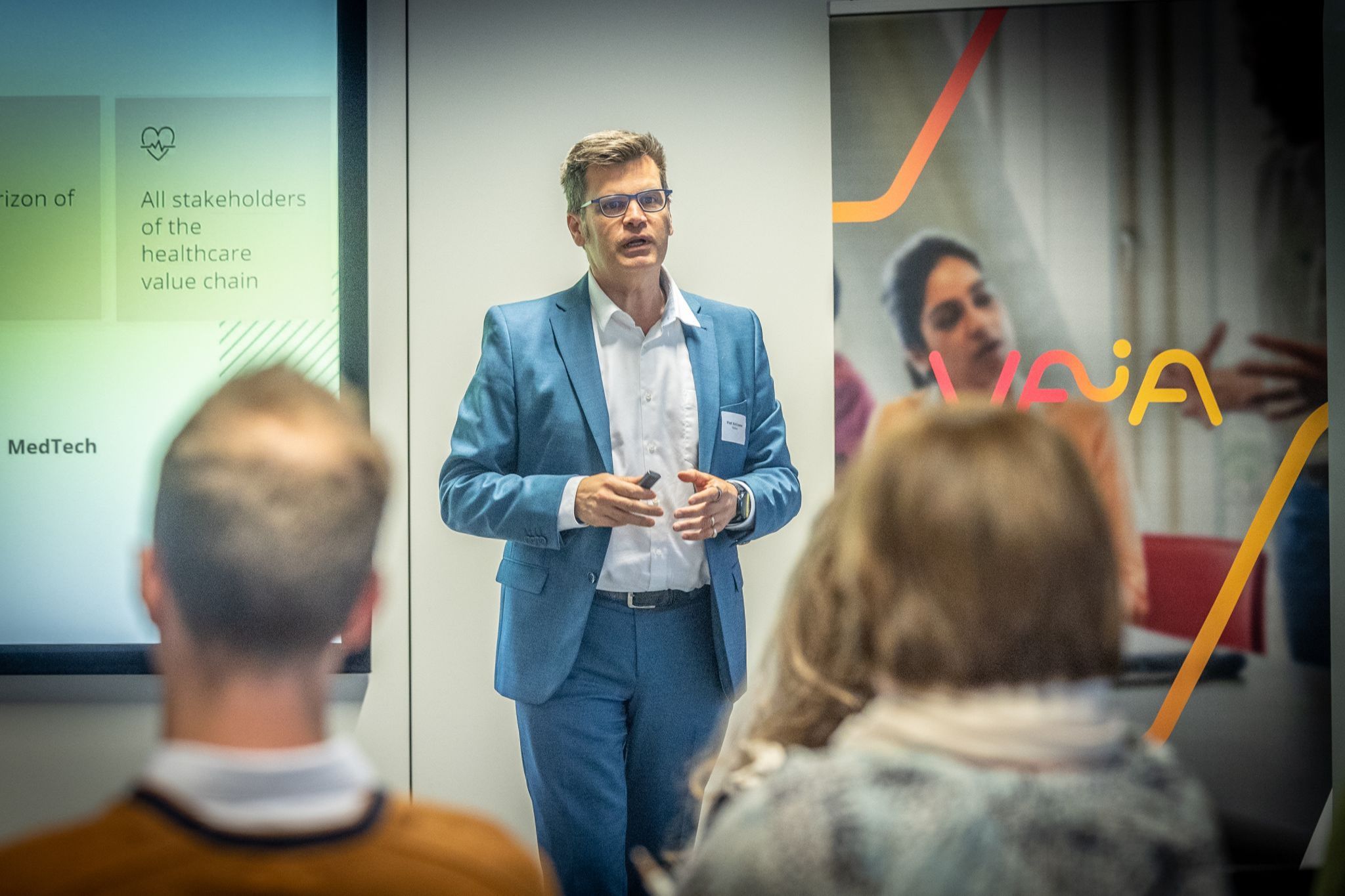 In my career I had many opportunities to experiment and learn from practice how creating successful partnerships can be done without failing often and succeed in the long term through trial and error. I've learned that there is indeed a skill set that you can learn to master in order to create successful collaboration from the start.

In short how to to create collaboration where 1+1 is guaranteed to be bigger than 3.

The good news is that you and your team can skip the tedious trial and error learning curve.
You can jump on the fast track by using my methodology to create partnerships for innovating faster and better at the same time.
Want to know more?
My keynote introduces your audience to the key principles and important skills needed to create successful partnerships from the start. Each keynote can be tailored to the specific needs of your organisation such as the win-win collaboration attitude, concrete skills & tools, establishing innovation culture and processes, excel at interdisciplinary approach, ...

Are you interested to book me for a keynote ? Leave me a message and I'll get in touch ! 
International speaker
I've already presented my approach in keynotes on large conferences such as ITF-Brussels (the main imec conference), StoryDrive Asia in Beijing, (organised by Frankfurter Buchmesse), international network events (Marie Curie) and also on local events such as the AI/CS event in Mechelen to inspire AI-companies, Learning events and networks (eg. VOV, VOKA, VLAIO, ...), research days (UGent/KULeuven) and in company events for management, R&D teams or organisation anniversary events and advanced VIP-customer events.
Each time I get great positive feedback from the attendees.